/

Julian Edelman Apologized And Accepted Responsibility For His Mistake
Julian Edelman Apologized And Accepted Responsibility For His Mistake
Monday, July 30, 2018 2:45 PM America
New England Patriots wide receiver Julian Edelman took to social media Sunday to apologize and thank Patriots fans for their support,and accepted responsibility for the four-game ban that will keep him out for the first month of the regular season.
"My deepest apologies to my family, friends, peers, coaches and fans," Edelman wrote in an Instagram post. "What I can say, and what I am most thankful for, is the overwhelming support I have received from everyone."
Edelman received the punishment for violating the NFL policy on performance-enhancing drugs. He is eligible to return for the Patriots' Week 5 Thursday night game against Indianapolis.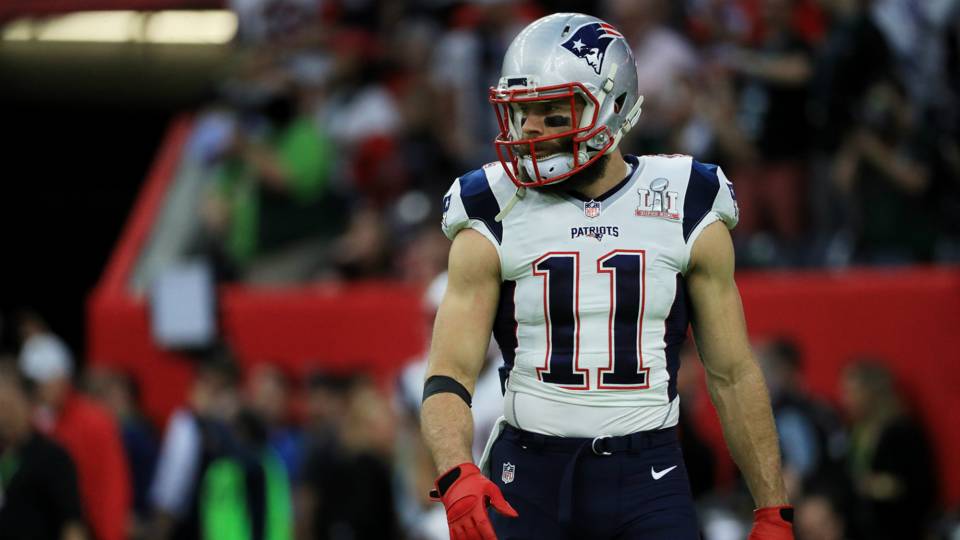 "Obviously, you're disappointed with it, but I have to follow the protocols a little better and make sure this never happens again,"Edelman said following yesterday's practice, the third of Patriots training camp. "I'm accountable for my actions. Ultimately, my focus now is getting my knee right and going out and trying to play football at a high level. Like I keep on saying, it was a hell of a year to just sit and watch your team go to a Super Bowl and play without you and you're on the couch. It was tough, but I'm excited to be out here, and I'm excited to work on my game."
Obviously, it's not ideal for the Patriots to be without arguably their No. 1 receiver for the first quarter of the season. But the Pats did well without Edelman after he went down last season, and they should be ready to do so again this year.With Tom Brady and Rob Gronkowski capable of carrying the offense, New England should still be favored to win all four games with Edelman sidelined. And when he returns in Week 5, the Patriots could potentially reach an entirely different level.