/

New England Patriots Have Top 10 Offensive Arsenal In 2018
New England Patriots Have Top 10 Offensive Arsenal In 2018
Thursday, July 12, 2018 2:58 PM America
The New England Patriots will be heading into the 2018 season with one of the top offenses in the NFL once again. With the reigning MVP under center in Tom Brady, the Patriots are going to be in good shape on offense once again.
The Patriots coordinators are in a league of their own. Josh McDaniels is an offensive mastermind. The plays he comes up with are works of art. Tom Brady and McDaniels are the perfect duo. They seem to work perfectly together. Then you know there is just this guy Bill Belichick. His mind will lose more knowledge about the game of football than I will ever know. He is a football genius. As long as he is coach of the New England Patriots they will be favorites to win the AFC.
Recently, ESPN ranked the top arsenals in the NFL for this upcoming season. The Patriots came in ranked eighth in their rankings, as it was a dip from last season.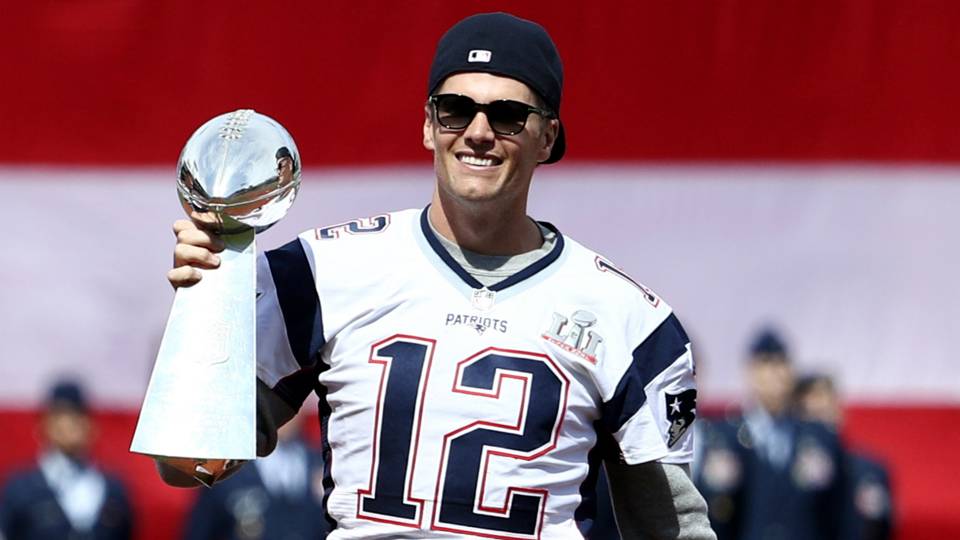 Seeing the Patriots come in the Top-10 in the rankings isn't too surprising, as they still have some good weapons despite the losses. At tight end, the Patriots have the best one in the NFL in Rob Gronkowski. At wide receiver, while the losses of Cooks and Amendola are significant, the Patriots are pretty deep at wide receiver in 2018.
After he serves his suspension, Julian Edelman will be returning after missing the entire 2017 season with a torn ACL. In addition to Edelman at wide receiver, the Patriots also have Chris Hogan, who has proved to be a solid deep threat for Brady since coming to New England.
At running back, the loss of Lewis was a big one, as he nearly rushed for 1,000 yards in 2017. However, they were able to draft Sony Michel in the first round, who will be able to help replace Lewis' production. In addition to Michel, the Patriots also retained Rex Burkhead, who had a nice season for them last year.
Since the rankings didn't take into account the quarterback position, the Patriots being ranked 8th is certainly fair.